Golf Stories
He shoots & scores again!
Posted On: Thursday, July 8, 2021
Former NHL player defies odds with 2nd ace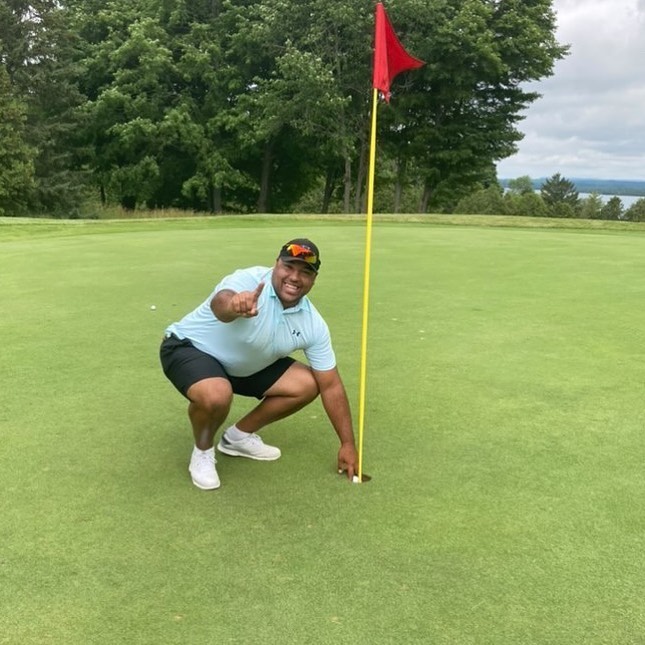 Theo Peckham has already made his mark in hockey, having played at the highest level as a defenceman for the Edmonton Oilers.

But he's been making news in recent years at his home golf course of Legacy Ridge Golf Club.
He scored an ace in 2019 on the 8th hole during Men's League play that earned him $5,000 from the accumulated ace pot.

Two years later, once again playing in Men's League, he fired another ace, this one on the 17th hole.

The June 30th ace was worth $1,740.

The odds of an amateur golfer scoring a hole-in-one are set at 12,500 to one so you can imagine the odds of a golfer repeating the feat in the same league two years later. And with money on the line!

Theo was generous with his winnings both times, buying drinks for anyone who was at the course.

He played for the Owen Sound Attack in the Ontario Hockey League from 2004 until 2007 and was the 75th overall pick in the 2006 NHL draft. He played 160 games with the Oilers between 2007 and 2013.