Golf Stories
Top finish for Simcoe golfer
Posted On: Tuesday, March 30, 2021
Drew Nesbitt 2nd at Mexico Open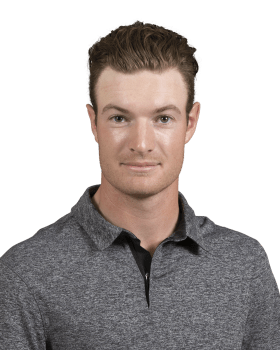 Simcoe County pro golfer Drew Nesbitt put up a good fight in defending his title at the Mexico Open championship on the PGA Tour Latinoamerica last weekend.

The 25-year-old from the Barrie area shot rounds of 65-70-66-67 (-20 in total) to finish in solo 2nd – just three strokes behind winner Alvaro Ortiz, who fired a final round 63.

It was the first professional win for the 25-year-old Ortiz who is from Guadalajara. He started the day trailing by 5 shots.
Nesbitt, from Shanty Bay Golf Club near Barrie, won the Mexican event in 2019 but it was cancelled in 2020 because of the pandemic.

With his top finish, he now is 5th in the points standings on the Latinoamerica Tour.

Nesbitt has been in the limelight several times during his 7 years as a pro golfer.

He won a regional qualifier and played in the Canadian Open in 2017, narrowly missing the cut.

And he is the only golfer in history to shoot 59 on the PGA Tour Latinoamerica.

In 2019, he got some serious TV and social media exposure (no pun intended) when he took off his shirt and rolled up his pants then hit a great shot out of the water at the PGA Tour's Honda Classic.

The shot set him up for a par and the stroke he saved by hitting out of the water was the difference as he made the cut right on the number.

Watch the video