Golf Stories
Cobble pros tie for 1st
Posted On: Wednesday, October 28, 2020
At PGA of Ontario Fall Scramble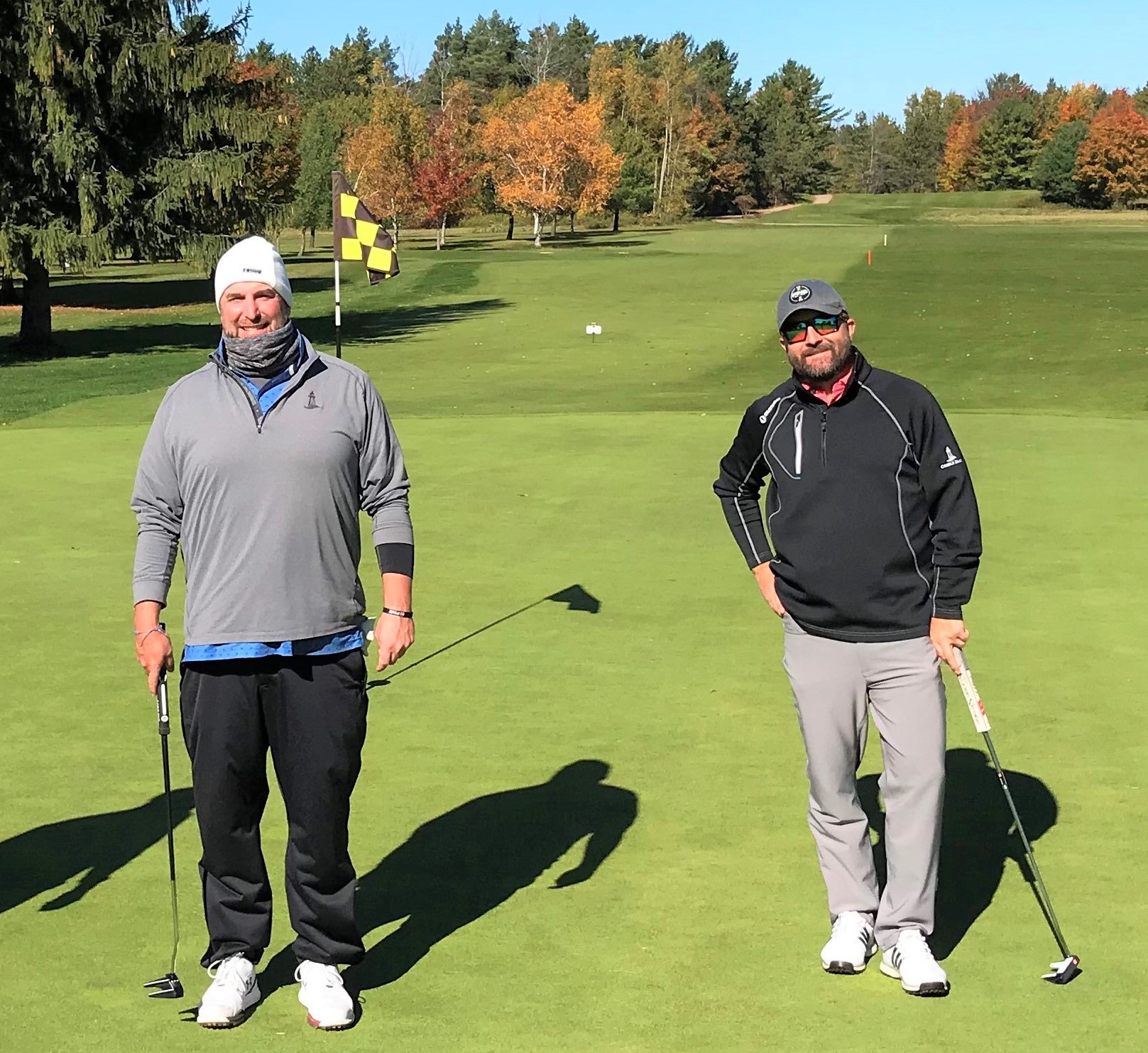 Cobble pros Ryan McBride, left, and Warren Thomas in file photo.

For Cobble Beach Golf Links pros Warren Thomas and Ryan McBride, October has been a really good month for scramble golf.

They combined with Dan Payton of Oliver's Nest to finish tied for 5th at the Toronto Players Tour 3-Player Scramble at Saugeen Golf Club on Oct. 13. The trio fired -21 over 27 holes and collected $2,000 in prize money.

Thomas and McBride returned to action this week with Alan McLean of Whitewater Golf Club and tied for first in the PGA of Ontario Fall Scramble at Glencairn Golf Club near Milton.

They shot -12 in windy and rainy conditions and split the $5,400 prize money with the team of Brian McCann (Centennial Park Golf Centre), David Banks and John Cochrane (John E.S. Cochrane Golf Schools).

The final group was unable to finish the 18th hole due to darkness so play was suspended and it was converted to a 17-hole event.