Golf Stories
Pros from region play in Canada Life series
Posted On: Friday, September 4, 2020
Wasaga Beach's Hoffman ties for 20th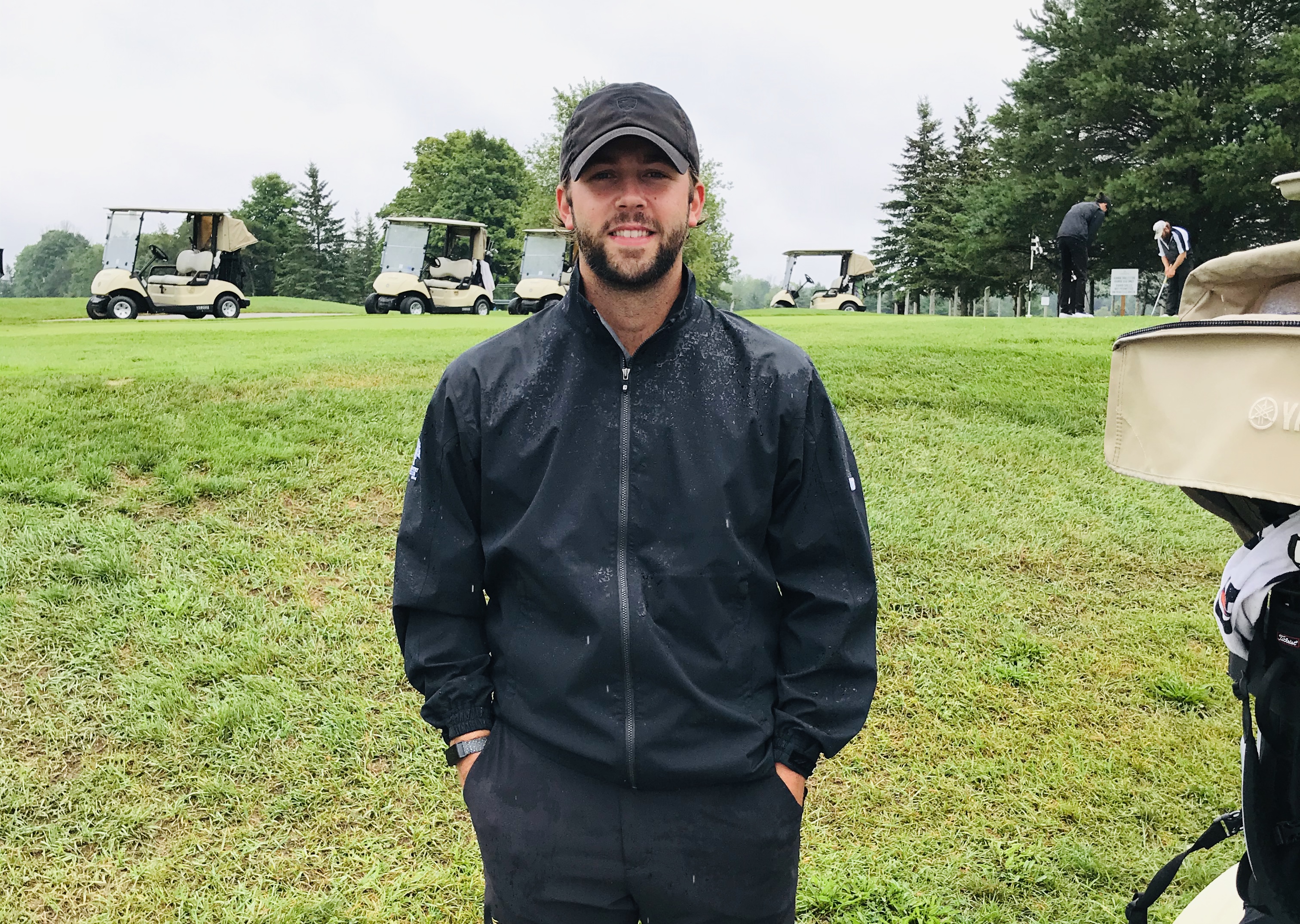 Austin Ryan, who played his junior golf in the Owen Sound area, tied for 24th at Canada Life Series event at TPC Toronto at Osprey Valley.

Mark Hoffman of Wasaga Beach was the top pro from the BruceGreySimcoe region at the Canada Life Series event at TPC Toronto at Osprey Valley.

He shot rounds of 67-72-73 and finished tied for 20th.

Austin Ryan, who played his junior golf in the Owen Sound area and now lives in the Kitchener region, carded rounds of 70-71-72 and finished tied for 24th.

Barrie-area pro Branson Ferrier shot 70-75-77 and tied for 55th.

Three other Barrie-area pros – Drew Nesbitt (72-76), Terry O'Brien (77-74) and Eric Hawerchuk (79-81) – missed the cut.

The winner was Albert Pistorius, a native of South Africa who now lives in Calgary. He shot 71-64-70 to finish at -8.

With the official Mackenzie Tour – PGA TOUR Canada sidelined this season due to issues caused by the COVID-19 pandemic, the Tour offered the Canada Life series for players residing in Canada. All events are contested under the direction of the Mackenzie Tour and its staff.
The Series has already included two 54-hole events at Bear Mountain Golf & Tennis Resort Community in Langford on Vancouver Island and will wrap up with two events at TPC Toronto at Osprey Valley in Caledon (the 2nd event is Sept. 9-11).

Fields consist of Canadian professionals and elite amateurs, as well as Mackenzie Tour members, regardless of citizenship, who are already in Canada. Purses are set at $50,000 (CAD) per event.
Exempt players for the Canada Life Series are any Canadian professional who has held status on any of the PGA TOUR's International Tours since 2018 (Mackenzie Tour, PGA TOUR Latinoamérica and PGA TOUR Series-China). In addition, six sponsor exemptions will be used by Golf Canada for its national team members. Canada Life will receive two sponsor exemptions, while both host facilities will have two sponsor exemptions each. The Tour will fill the fields on a first-come-first-served basis if the exempt categories don't reach their limits.
"It was certainly disappointing when circumstances surrounding COVID-19 required us to cancel the 2020 Mackenzie Tour season. We were poised for a great summer of golf, but we never lost sight of the purpose for this Tour, which is to give players opportunities to play tournaments on quality golf courses," Scott Pritchard, Mackenzie Tour Executive Director, said in a previous press release.
"To be able to promise the top player from the Canada Life Series additional playing opportunities next season on the Mackenzie Tour only enhances what we're trying to do, and we're extremely pleased that will happen," Pritchard continued.
The player who earns the most points during the four tournaments will be granted conditional Mackenzie Tour status and guaranteed six tournament starts on the 2021 Mackenzie Tour.

In addition to those playing opportunities, Golf Canada will also award the top player a spot in the 2021 RBC Canadian Open. The players finishing in the second-through-fifth positions on the final points standings earn conditional 2021 Mackenzie Tour status along with two guaranteed Mackenzie Tour tournament starts. The players finishing between Nos. 6-10 earn a discounted rate into one of the 2021 Mackenzie Tour Qualifying Tournaments.
The top player from BruceGreySimcoe in the points standings prior to this week's event was Hoffman, who was 17th.

FULL LEADERBOARD