Golf Stories
Golfers from region to compete in Amateur
Posted On: Monday, August 10, 2020
Ontario championship runs Aug. 11-14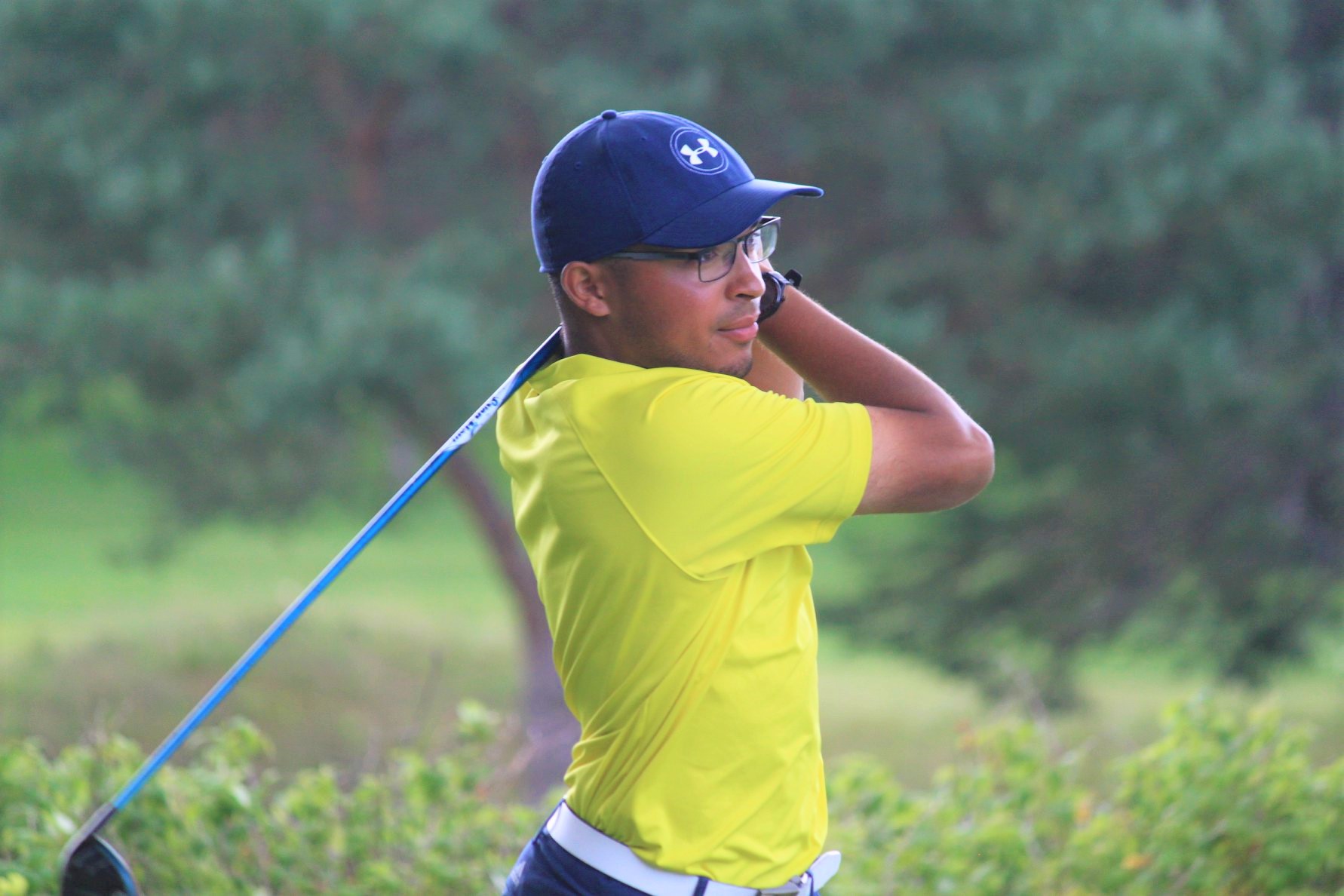 Michael Ikejiani of Barrie Country Club will be among the golfers from the BruceGreySimcoe region who will tee it up Aug. 11-14 at the Ontario Men's Amateur Championship.


Eight golfers from the BruceGreySimcoe region will be playing in the Ontario Men's Amateur from Aug. 11 to 14.

At the July 21 qualifier at Shelburne Golf and Country Club, Joe McNeil of Hawk Ridge Golf & Country Club shot 62 (-9) – a round that included 5 birdies and two eagles - to finish first. Braydon White of Tangle Creek shot 70 (-1) and tied for 9th and Andrew Nagel of Barrie CC shot 71 and tied for 13th.

Also qualifying at the Shelburne event was Jacob Stoddart of Barrie CC, who shot 72 and tied for 16th.

Barrie Country Club's Michael Ikejiani shot an even-par 72 and tied for 2nd at the July 16 qualifier at Tangle Creek Golf and Country and Jacob Robitaille of Midland Golf and Country Club shot 73 and finished tied for 6th.

The field will also include 2019 Ontario Senior Champion David Greenaway of Barrie CC and Taylor Beckstead of Tangle Creek.

Also playing in the Amateur is former NHL player Mike Cammalleri, who shot 70 (-2) to finish 1st at the July 22 qualifier at Grand Niagara Golf Club.

Barrie CC's Michael Ikejiani, who recently played in the Ontario Junior Championship at Saugeen Golf Club, will play in Cammalleri's group in the first round.

The Amateur will be held at Otter Creek Golf Club in Otterville (near Tillsongburg).