Golf Stories
Ryan wins pro event
Posted On: Tuesday, August 4, 2020
Prevails in five-hole playoff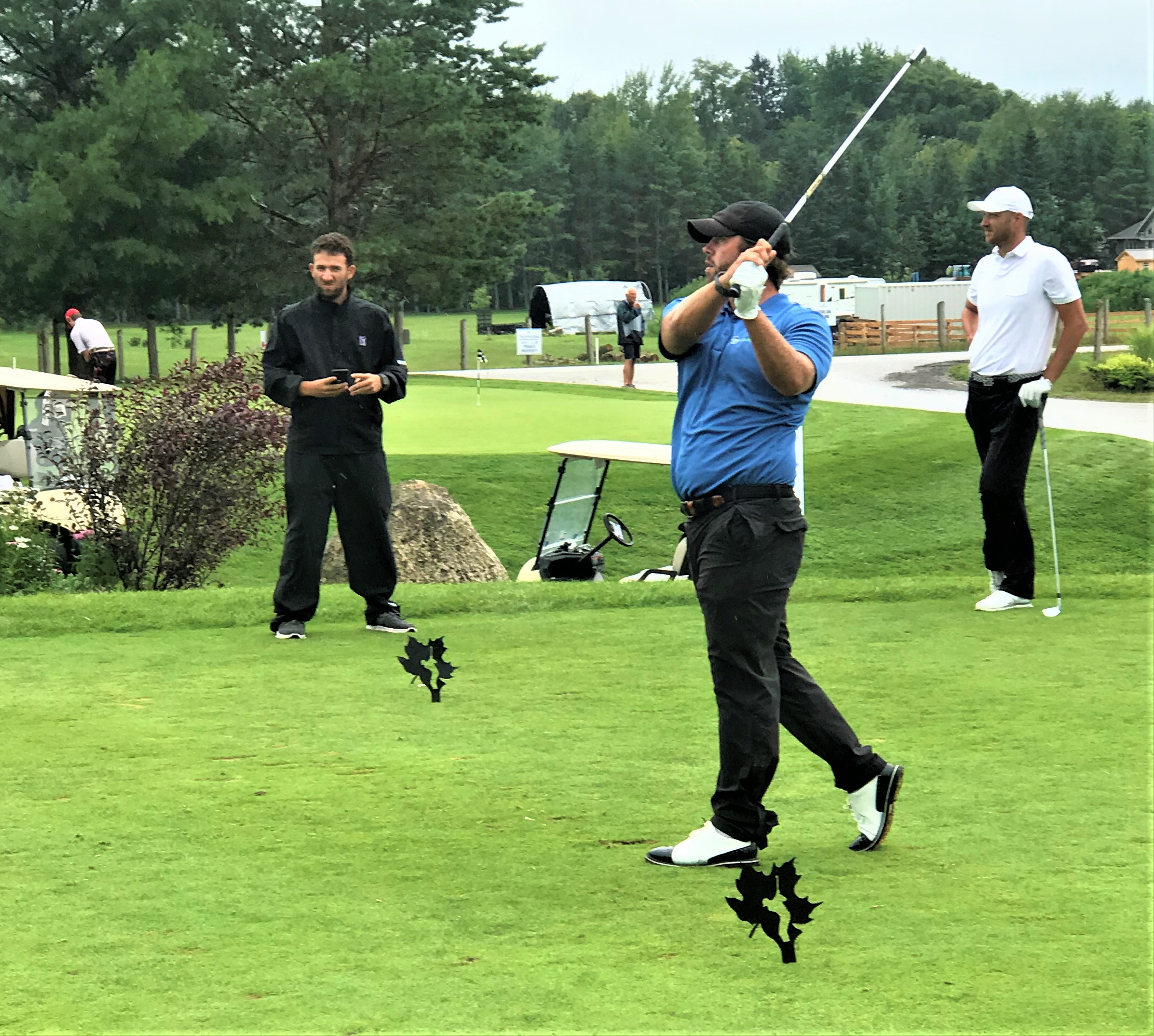 Austin Ryan tees off to start the two-day event at Saugeen Golf Club

Austin Ryan, who played his junior golf in the Owen Sound area, has won the Toronto Players Tour event at Saugeen Golf Club.

The Kitchener resident shot 67 (-5) today and 69 yesterday and won in a 5-hole playoff with Mike Gonko, who shot 67-69 over the two-day event.

Ryan birdied the 5th playoff hole, Sunrise #2, to get the win, which was worth $4,000.

Ryan turned pro after a stellar collegiate career with Wilfrid Laurier Golden Hawks golf team.

Last year he fired 63 at the Legacy Ridge Pro-Am to set a new course record at the Owen Sound-area club.

The results from other golfers from the BruceGreySimcoe region were as follows:

T-15th Mark Hoffman of Wasaga Beach (74-68)

33rd – Blake Mackey of Walkerton (75-77)

34th Ryan McBride, Cobble Beach Golf Links pro, 72-84

35th - Robbie Oliver of Saugeen Golf Club (77-81).

Click here for full results.