Golf Stories
Barrie's Greenaway 12th
Posted On: Saturday, September 14, 2019
At Canadian Men's Senior Championship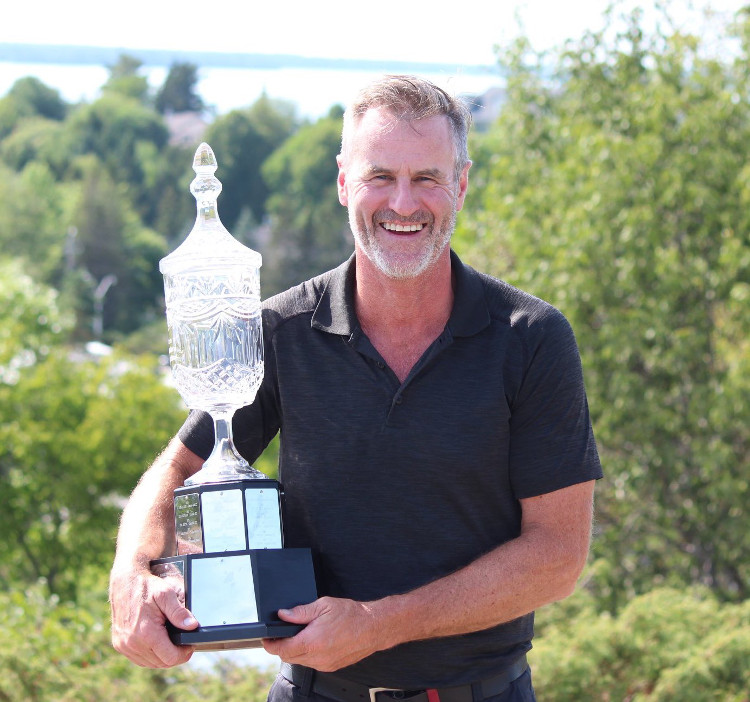 David Greenaway of Barrie Country Club (shown above after winning the 2019 Ontario Senior Amateur Championship) was the top golfer from the BruceGreySimcoe region at the Canadian Men's Senior Championship.
Greenaway shot rounds of 73-73-74-75 and finished tied for 12th.
Fellow Barrie CC member John Murphy carded rounds of 78-77-79-82 and tied for 63rd.
A third Barrie CC member - Ross Ballantyne - shot rounds of 84-81 and missed the cut.
The winner was Gene Elliott of West Des Moines, Iowa, who went 71-66-67-74 for a -6 total.
The Super Senior winner was Lars Melander of Oakville who carded rounds of 74-67-73-70. He finished third overall in the Seniors division.
The championship was played at Cedar Brae Golf Club in Scarborough from Sept. 10-13.
For full results, CLICK HERE