Golf Stories
Tippin wins again
Posted On: Monday, August 19, 2019
Saugeen golfer shoots 75 at Ainsdale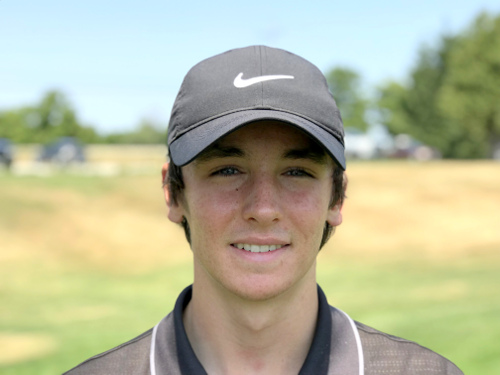 Sean Tippin of Saugeen Golf Club.
Sean Tippin of Saugeen Golf Club picked up another win on the Grey Bruce Junior Tour today.
He shot 75 (+3) at Ainsdale Golf Course near Kincardine and was both the overall winner and the Junior Division winner.
Landon Sanford of Cobble Beach Golf Links shot 79 and won the Juvenile Division, while Leighton Hurst of Legacy Ridge Golf Club shot 89 and won the Bantam Division.
Saugeen Golf Club's Oliviea Pope shot 104 and won the Girls Division.
Click on the PDF below for full results.
The final event of the season, followed by a banquet, is scheduled for Aug. 26 at Cobble Beach.