Golf Stories
Cobble Beach pro 5th in championship
Posted On: Wednesday, August 7, 2019
Stephen Bardswick shoots 66-73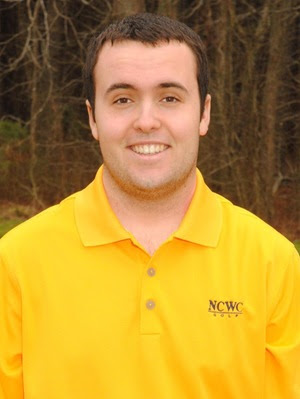 Stephen Bardswick (in photo) of Cobble Beach Golf Links near Owen Sound finished tied for 5th at the PGA of Ontario Zone Assistants' Championship.
He shot 66 yesterday and was tied for the lead but carded a 73 today and ended up finishing six shots back of the winner - Jake McNulty of Oshawa Golf Club (67-66).
Two other golfers from the BruceGreySimcoe region competed: Terry O'Brien of Cedar Links Golf Centre in Barrie shot 70-71 and tied for 9th and Wesley Furlong of National Pines Golf Club near Barrie shot 73-77 and tied for 25th.
The championship was played at Flamborough Hills Golf and Country Club.
Click HERE for full results.