Golf Stories
Legge top BGS golfer
Posted On: Tuesday, July 23, 2019
At Ontario Senior Women's Championship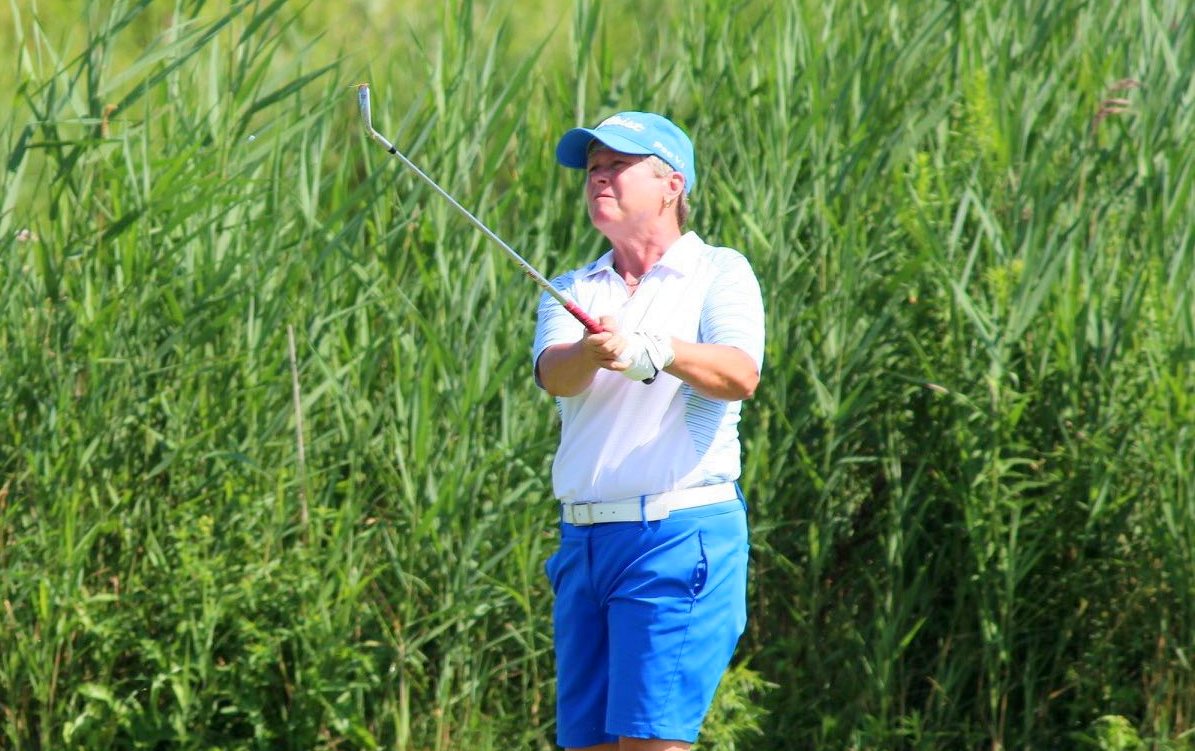 Mary Ann Hayward of St. Thomas Golf and Country Club (shown in photo above) got the win and Kimberley Legge of Saugeen Golf Club was the top finisher from BruceGreySimcoe at
the Ontario Senior Women's Championship.
Legge carded rounds of 83-87-92 and finished tied for 26th.
The other BGS golfer to survive the cut - Kathie Houghton of The Georgian Bay Club - shot 85-85-93 and finished 29th.
Houghton also finished 14th in the Age 60 & Over Division.
Fellow GBC member Catherine Butler shot 86-93 and missed the cut.
Hayward shot rounds of 71-68-71 and finished with a -3 total - four shots ahead of 2nd place finisher Judith Kyrinis of Granite Golf Club (71-73-70).

The championship was played at Grey Silo Golf Course in Waterloo.

For full results, CLICK HERE