Golf Stories
Steve Thomas passionate about golf
Posted On: Wednesday, June 12, 2019
Former NHLer works hard at his game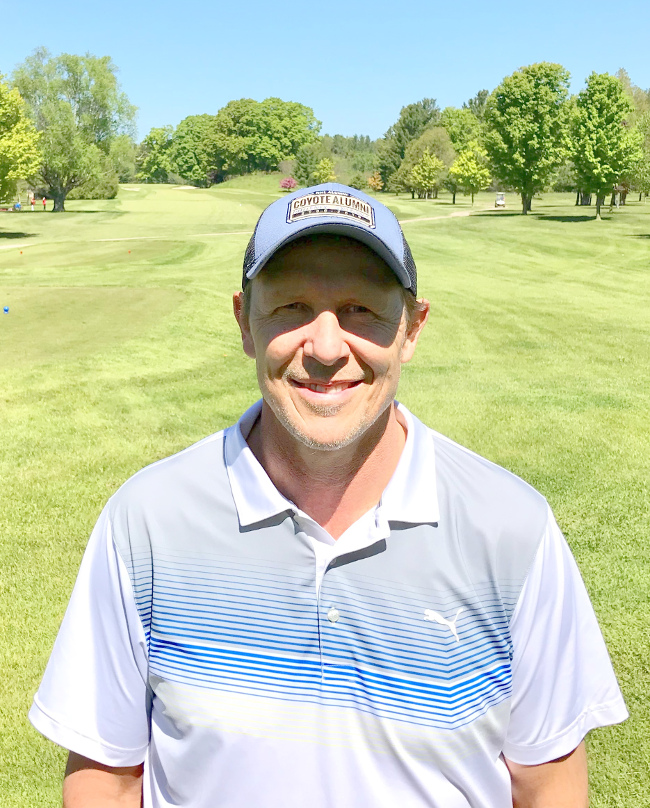 Former NHLer Steve Thomas at Saugeen Golf Club during the 27th Annual Crime Stoppers of Grey-Bruce fundraising tournament.


Steve Thomas isn't what you would call a casual golfer who only plays in the occasional celebrity tournament.

The former NHLer works hard on his game - and has for many years - and now plays to a 6 handicap.

He was a member at the National Golf Club in Woodbridge for 25 years and is now a member at Toronto Golf Club.

"It's a real passion of mine to play golf. I try to play as much as I can," he said during an interview at the Crime Stoppers of Grey-Bruce fundraising tournament on June 7 at Saugeen Golf Club.

"I work on my game a lot. I take pride in becoming a better golfer. There will be days when I spend half a day on the driving range trying to figure it out."

Although he played for six different NHL teams over his 20-year career there is no question what team he cheers for these days.

"Toronto, that's my team. I will always have blue blood in my veins," he said.

Which makes sense because he grew up in the Toronto area (Markham) watching the Leafs and that was his first NHL team.

In fact, he says one of his career highlights was playing his first game as a Leaf.

"Pulling the Maple Leafs jersey over my head and just knowing that, wow, I made it (was a thrill)," he said.

"I've been a Toronto Maple Leaf fan my whole life. My dad took me to Maple Leaf Gardens, then I played for the Toronto Marlboros out of Maple Leaf Gardens then signed with the Leafs and played for three years."

His other highlights include an overtime goal in the first game at the Air Canada Centre, which is now known as Scotiabank Arena, and an OT goal in the 2003 Stanley Cup finals when he was playing with the Mighty Ducks of Anaheim. (The Ducks lost the series in 7 games to New Jersey).

His best season - in terms of points production - was in 1992-93 when he scored 37 goals and had 50 assists with the New York Islanders.

Now, at age 55 and retired for 15 years, he still enjoys watching hockey - especially his Leafs.

So what's his take on what the Leafs need to be a Stanley Cup contender?

"They have a great team. A lot of it is timing. Hitting on all cylinders at the right time. I think they have a good enough team to compete for the Cup. They might need a few more tweaks within their lineup, maybe another defenceman," he said.

Thomas was one of six hockey celebrities participating in the Crime Stoppers tournament, which has raised more than $500,000 in its 27-year history.