Golf Stories
Mackey 14th at Better-Ball event
Posted On: Thursday, May 16, 2019
Walkerton resident teams up with fellow Falcon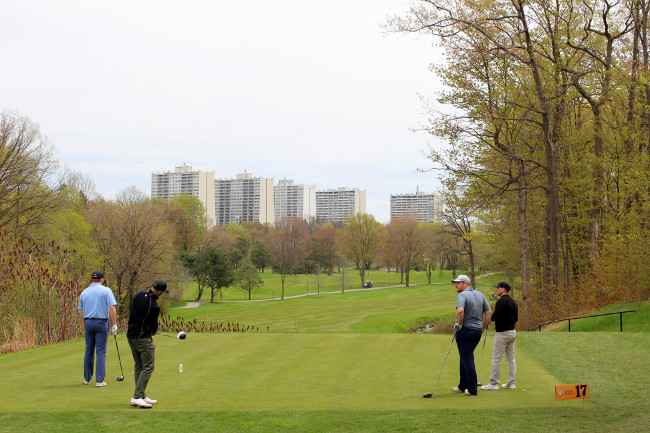 Walkerton resident Blake Mackey teamed up with fellow Fanshawe Falcon golf team member Bradley Byers and shot 71 (-1) at the Ontario Better-Ball Championship.
They finished tied for 14th in the event, which was held today (May 16) at Oakdale Golf and Country Club in North York.
Shooting 65 (-7) to win the event were NHL referee Garrett Rank of Westmount Golf and Country Club and Mike Roberts of Whistle Bear Golf Club.
In the Better-Ball format, two competitors play as partners, each playing his own ball. The lower score of the partners is the score for the hole.