Golf Stories
Rier's team 5th in Invitational
Posted On: Tuesday, April 9, 2019
Hanover resident ties for 48th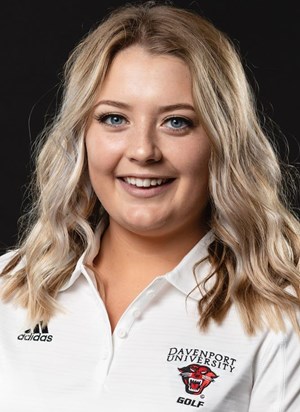 Hanover's Rachael Rier fired rounds of 85-89 and finished tied for 48th at the Triton Invitational.
Her Davenport University women's golf team ended up 5th with a 659 total.
They were only two strokes out of 4th.
Illinois-Springfield won the tournament with a 616 total.
The event was held April 7-8 at Norwood Hills Country Club, a par 71 course in St. Louis, Missouri.
Rier is in her second year at Davenport, which is in Grand Rapids, Michigan.