Golf Stories
Emily Zhu wins provincial honour
Posted On: Friday, December 21, 2018
Order of Merit winner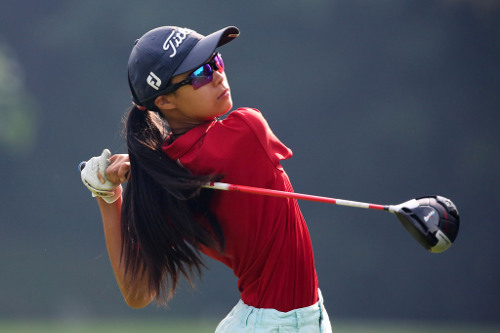 Emily Zhu of National Pines Golf Club near Barrie has been recognized as one of Ontario's top amateur golfers for 2018.
The 14-year-old recently was named a Golf Ontario Order of Merit winner in the Bantam category.
Finishing the 2016 and 2017 seasons ranked fourth and third respectively, Zhu finally secured her spot at the top in 2018.
She made a name for herself this year, kicking off the year by winning the Junior (U19) Girls Spring Classic.
The strong results continued through the summer with a 3rd place at the Quebec Women's Amateur and at the Future Links Western Girls Championship, as well as a 2nd place showing at the Canadian Junior Girls Championship.
That led to her selection to represent Team Canada at this year's World Junior Girls Championship and to be selected for Golf Canada's National Junior squad for 2019.
The other division winners were:
Garrett Rank- Men's Mid-Amateur & Men's Amateur
Ellie Szeryk- Juvenile U17 Girls, Junior U19 Girls, Women's Amateur
Matthew Anderson- Junior U19 Boys
Julia Hodgson- Women's Mid-Am
Mark Brewer- Senior Men
Judith Kyrinis- Senior Women
Gerry Mei- Juvenile U17 Boys
Peter Blazevic- Bantam Boys
In a news release Mallory Dayman, Manager of Sport for Golf Ontario, said "We are so proud to acknowledge this group of champions. It's extremely commendable if you consider the depth of competition and what these amateur golfers must balance while still pursuing their passion." Dayman added, "They carry on the tradition of top-notch Ontario golfers and the rich heritage of our association, our tournaments and our sport within the province."

CLICK HERE FOR MORE DETAILS