Golf Stories
Homes planned for Homestead Resort
Posted On: Tuesday, November 13, 2018
Golf course to remain in operation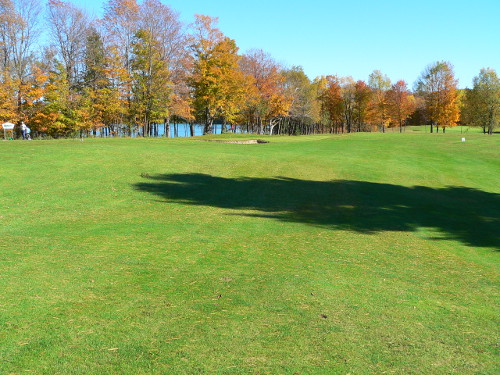 Although there are plans for a housing development at Homestead Resort near Durham, the golf course and restaurant will remain in operation for at least five years.
The golf course property was sold earlier this year to H. Bye Construction, a business based in the Mount Forest area.
Under the terms of the partnership agreement, Jason Menaul will continue to operate the clubhouse restaurant and golf course for a minimum of five years.
Proceeds from the sale went to Jason's father Gary and Sharon Menaul, who had owned the resort for about 30 years.
The plan for development, as it now stands, calls for about 28 homes - many of them along Wilder Lake - on lots larger than one acre.
Plan approvals are needed and the earliest construction could begin would be about this time next year, Jason Menaul said in an interview.
As a result, the 5508-yard golf course will remain 18 holes for the 2019 season.
However, holes 1, 2, 10 and 11 will have to be removed when the development begins.
"We don't know yet whether we will be changing it to 12 holes or 9 holes but it will be something we'll discuss over the winter," Menaul said.
When the development goes ahead the resort will also be losing half of its cottages which are located near the lake.