Golf Stories
Kaufman wins at Whispering Hills
Posted On: Monday, September 24, 2018
Fourth club championship for Walkerton resident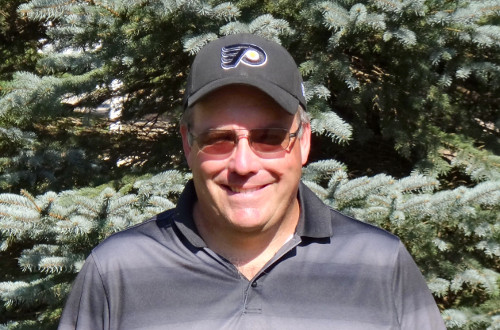 Shawn Kaufman, 44 of Walkerton shot a six-over-par round of 76 on Saturday then a 75 on Sunday to claim his 4th Club Championship title at Whispering Hills Golf Club.
It was his third championship in a row.
Kaufman has won the club championship in 2014, 2016-18.
For the win he receives his 2019 golf membership next season for just half price ($340.00 off), a custom-etched hand-crafted crystal champion's trophy ($100 value), and his name hand-painted on the past club champion's wall which has been in the clubhouse lounge since 1972.
The 2018 Club Champion Runner-Up is Steven Harper, 61 of Walkerton with scores of 83 + 84 = 167.
Harper wins a voucher for $150.00 off of his 2019 golf membership.
And like the champion, he gets a crystal trophy and his name on the champion's wall in the clubhouse.
The Club Champion and Runner Up will receive their crystal trophies at the 34th Annual Bob Crowe Memorial Fall Field Day on Sept. 29.
Finishing in 3rd place was John Hoffarth, 64, of Hanover.
He shot rounds of 90 + 83 for a total of 173. Hoffarth wins $40 off of his 2019 golf membership.