Golf Stories
4th tour win for Tippin
Posted On: Thursday, August 2, 2018
Saugeen member wins at home club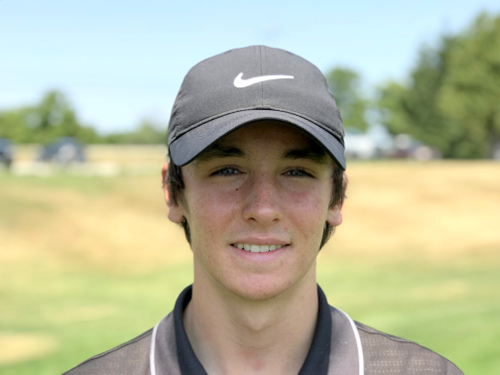 Sean Tippin (pictured above) picked up his fourth victory of the season on the Grey Bruce Junior Golf Tour today.
The 17-year-old fired a 76 (+4) to win at Saugeen Golf Club - his home club. He won both the overall title and the junior division.
His previous wins this season were at Whispering Hills, Scenic City and Pike Lake.
Will Salnek of Pike Lake Golf Centre fired a 90 to win the Juvenile division, while Elliott McCarey of SouthPort Golf Club carded a 90 as well to win the Bantam division.
The Girls division winner was Elizabeth Salnek of Pike Lake, who shot 93.
The next event on the tour is Aug. 6 at Meaford Golf Course.
For full results of the Saugeen event, click on the PDF below.