Golf Stories
Cobble Beach pros 9th
Posted On: Tuesday, July 24, 2018
At Ontario PGA Head Pro/Asst. Pro event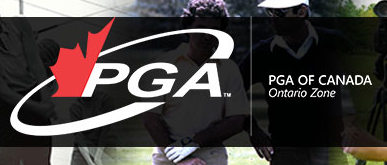 Head pro Warren Thomas and assistant pro Andrew Baines of Cobble Beach Golf Links had the best result among competitors from the BruceGreySimcoe region in the PGA of Ontario's Head Pro/Assistant Pro event on Monday.
They placed 9th after shooting 67 (-4) in the event, which featured 6 holes of scramble format, 6 holes of better ball and 6 holes of alternate shot.
The winners were head pro James Boyce and assistant pro Michael Marshall of Glencairn Golf Club, who shot 62.
The other results from BGS teams were:
T-13th Conrad Riley and Thomas Keddy, OslerBrook Golf and Country Club (69)
T-20 Bill Wogden and Dalton Koopmans, Barrie Country Club (70)
T-26th Kevin Baillie and Kevin Hamill, National Pines Golf Club (71)
T-31st Rielly Erwin and Richard Arlidge, The Club at Bond Head (75)