Golf Stories
Young wins in playoff
Posted On: Friday, July 20, 2018
Birdie clinches victory at Cobble Beach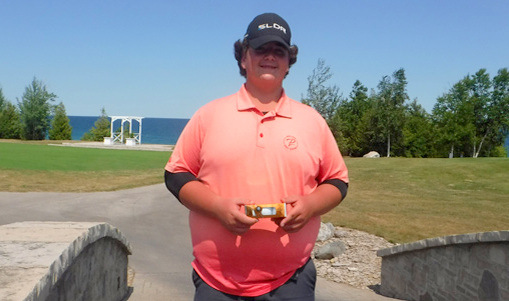 Landon Young of Pike Lake Golf Centre (in photo above) birdied the first playoff hole to win the Grey Bruce Junior Golf Tour event on Thursday at Cobble Beach Golf Links.
He shot 82 and finished in a tie with Saugeen Golf Club's Sean Tippin and the playoff began and ended on the picturesque 17th "Lighthouse" hole.
Young was both the overall winner and the junior division winner.

The other division winners were:
Juvenile - Carson Rutledge of Ainsdale Golf Course 89
Bantam: Luke McCarey of SouthPort Golf Club 90
Girls: Gracie Nolson of Stone Tree Golf and Fitness 87

For full results, click on the PDF below.

The next event is July 25 at Pike Lake.