Golf Stories
McLaughlin wins in Match Play
Posted On: Thursday, July 19, 2018
Ont. championship played in Midland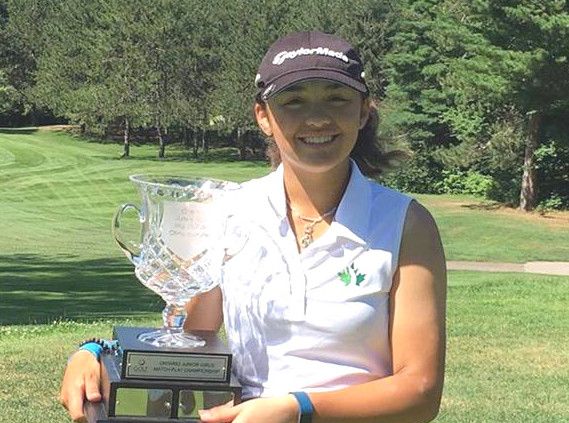 The Ontario Junior Girls Match Play championship was played at Midland Golf and Country Club and the winner was Team Ontario member Hailey McLaughlin (in photo above).
The 16-year-old Granite Golf Club member defeated Manuela Rincon Torres of Galt Country Club 2&1 in the final round.
McLaughlin is now a two-time champion of the event, winning the championship in 2016 and 2018.
Going into "the final round today, I was just thinking, play my own game. I've played with Manuela before, she's a great player, so I knew definitely it was going to be a close match," Hailey states on the Golf Ontario website.
She won the match on the 17th hole by sinking a 20-foot putt for birdie.
She won the first round against Mandy Zeng of Blue Springs Golf Club 9&8, then the Quarter Finals against Nicole Gal of Oakville Golf Club 4&2. She then went onto the Semi-Finals and faced Sarah Gallagher of Blue Springs Golf Club and won 5&4 to advance the final match.