Golf Stories
Kim wins Collingwood Classic
Posted On: Friday, July 13, 2018
Drew Nesbitt top golfer from area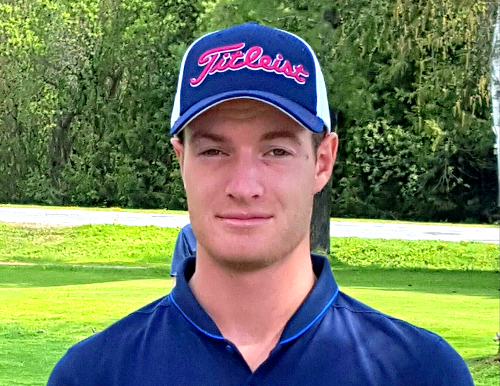 Lucas Kim of Richmond Hill followed up his course record 61 (-11) with a 68 and cruised to a four-shot victory at the Great Lakes Tour's Collingwood Classic at Batteaux Creek Golf Club.
He took home a winner's cheque of $4,000.

The top golfer from the BruceGreySimcoe region was Drew Nesbitt of Shanty Bay Golf Club (shown in file photo), who shot 68-67 and tied for 5th.
The other BGS golfers and their results are as follows:
7th Former PGA Tour player David Morland IV of Innisfil 69-68
T-8th Ryan Curran of Barrie 71-68
T-13th Branson Ferrier of Barrie 70-70
T-19th G.W. King of Thornbury 74-68
T-28th Mark Hoffman of Wasaga Beach 72-73
T-31st Eric Hawerchuk of Barrie 73-74
T-40th Tyler Marchand of Penetanguishene 73-77
Amateurs Matt Breedon of Stayner (81) and Johnny Adamec of Wasaga Beach (83) both withdrew after the first round as did pro Jacob Robitaille of Penetanguishene (67).
For full results, CLICK HERE