Golf Stories
National championship coming to Saugeen
Posted On: Wednesday, November 1, 2023
Local club to play host to Canadian Senior Men's Championship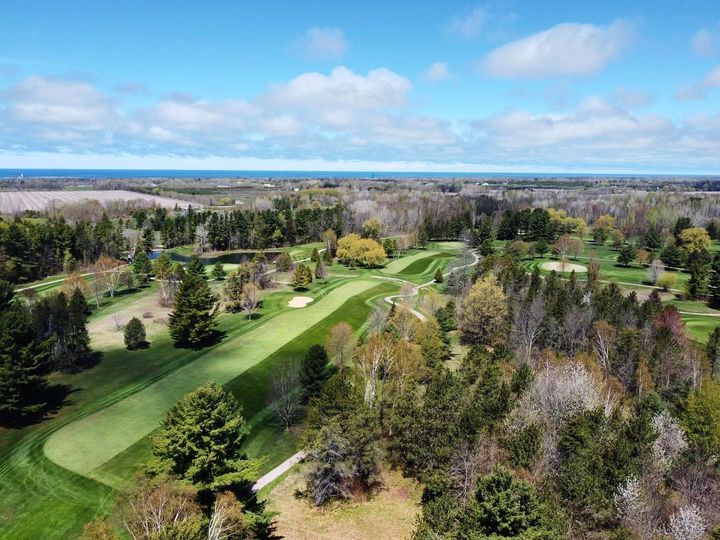 When are you too small to host a major event? Saugeen Shores has hosted the acclaimed "Pumpkinfest" for over 39 years, the International Silver Stick Hockey tournament and recently the Tankard and Scotties, the men's and women's provincial curling championships, the BEST EVER according to all accounts.

Saugeen Shores thinks big and recently took up the challenge to play host to the 2024 Canadian Senior Men's Golf Championship! The fact that Saugeen Shores is the smallest community to ever hold this championship is irrelevant according to local organizers. They recognize the challenge, and firmly believe that golf is going to live up to the community standard of "Best Ever."
"We understand the expectation and that we have to host an event that engages and excites the whole community," Ken Dunlop, chair of the 2024 Canadian Senior Men's Championship, states in a news release.

The event will take place over five days next September at the Saugeen Golf Club.

Dunlop is genuinely excited as he explains that not only will the club host 160 of Canada's best golfers and their families here, the 2024 event is adding an innovative new element by way of Golf Village, an entertainment and interactive festival oriented to spectators and the community at large.
Dunlop is careful to explain that while the village, housed in a large tent in what is now the front parking lot, will feature a beer garden, live entertainment, sponsor displays, a golf simulator and interactive games for all ages, the fun will not distract from the fact this is also a serious national championship.

Spectators will indeed be able to follow their favourite players, however they will also be able to enjoy the village festivities, watch Canada's longest drive champion, and participate in hole in one, chipping, and putting contests. While most golf courses have only 18 holes, Saugeen boasts 27, affording organizers the opportunity to engage spectators in such a variety of activities.
The Seniors Championship does require that the course be closed for regular play for six days, however the benefits are seen to outweigh concerns. Other local courses are chipping in to accommodate displaced Saugeen golfers, golf and the Saugeen club will be accorded a high profile in the community, and the event will return a healthy profit that will be invested into the course, into development of the game in the community, and into local charities.
The Saugeen Shores business community has always been there to support such events and a sponsor campaign is presently under way.
"We want sponsor support to be seen as an investment," said Dave Middleton of the Sponsorship and Marketing Committee. "If you give us support to help us run the event, we will in turn profile your product or service before a large contingent of our community, providing a return on your investment."

Bruce Power, CIBC, Port Elgin Chrysler and BDO are already on board as major sponsors, providing the foundation required to render the event a success.
"Best ever is our goal," says Dunlop with a confident smile.