Golf Stories
Pinewoods Golf sold
Posted On: Wednesday, July 6, 2022
Brantford couple takes over 9-hole course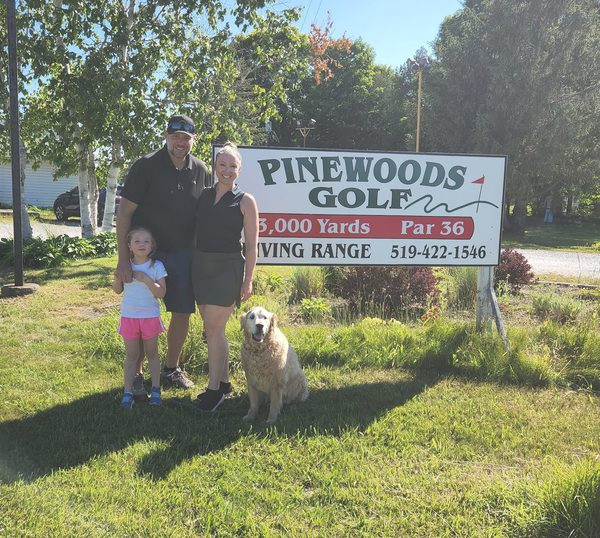 Pinewoods Golf near Sauble Beach has been sold to Kyle Deplante and Rebekah Larter.

The couple, who have a 4 ½ year-old daughter Adelaide, are from the Brantford area.

Rebekah has been visiting Sauble Beach since she was young and during a trip last summer they noticed Pinewoods was for sale.

Kyle is the more avid golfer in the family but both of them saw the 9-hole course, which includes a driving range, as a "good opportunity."

They took possession on June 29.

Rebekah has left her job as a registered recreation therapist at Guelph General Hospital to work at the course while Kyle will continue to work full-time in the financial industry as a home-based asset specialist serving clients in the local region.

The course opened in 1987 and the previous owners (for 19 years) were Glen and Nancy Whitehead.