Golf Stories
Spring Edition is Here!
Posted On: Tuesday, May 17, 2022
Competing against Mike Weir, course superintendent at age 21, making the PGA Tour Canada and much more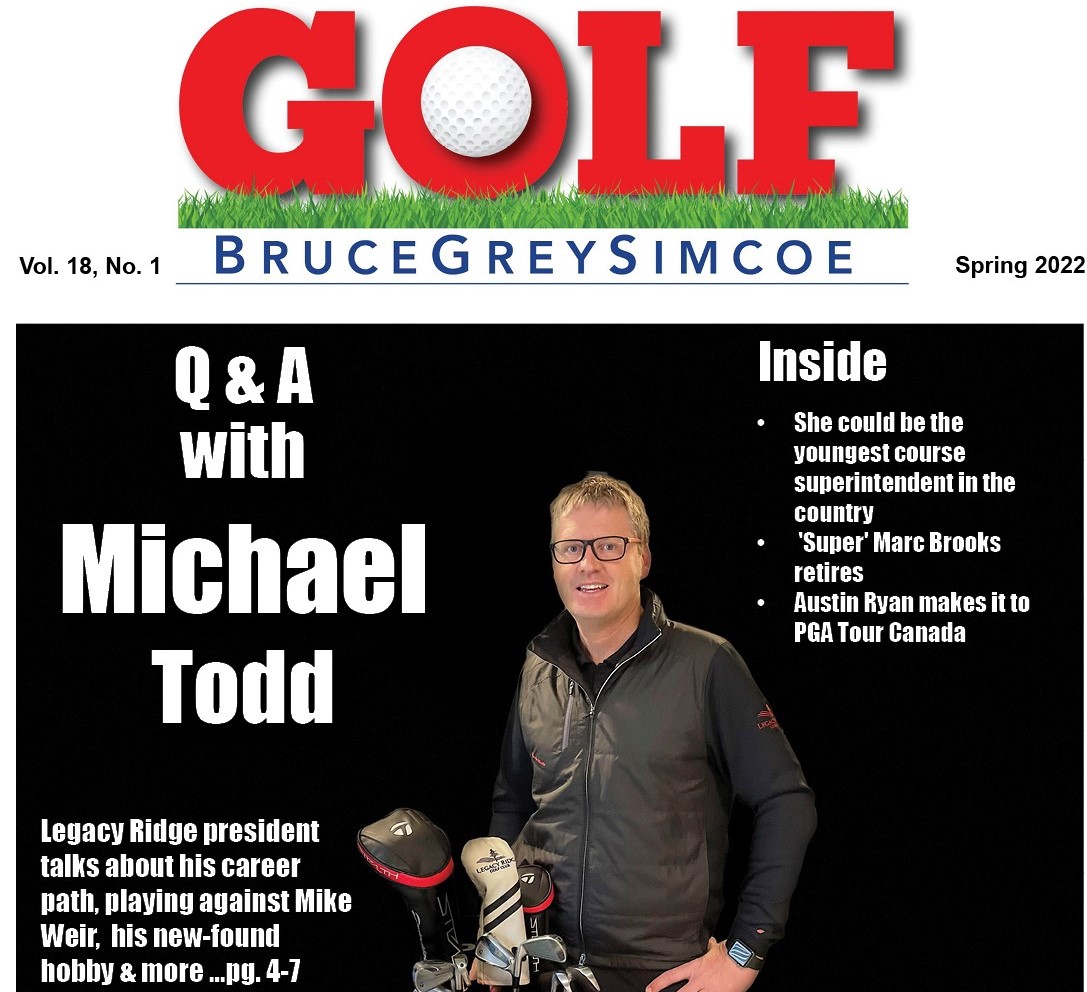 The spring edition of Golf BruceGreySimcoe magazine is here and the content includes:

Legacy Ridge co-owner talks about competing against Mike Weir in his junior days in a Q & A that also delves into his career path in the golf industry
Nicole Hillier may be the youngest course superintendent in Canada. She's only 21 and has taken over at Southampton Golf & Country Club
Former Owen Sound resident Austin Ryan qualifies for the PGA Tour Canada
Marc Brooks calls it a career after 25 years as a course superintendent
Former hockey pro is the new head professional at Hawk Ridge Golf Club
Click on the link below to see the full edition.