Golf Stories
Sandra Post coming to area
Posted On: Tuesday, May 22, 2018
Former LPGA star at The Club at Westlinks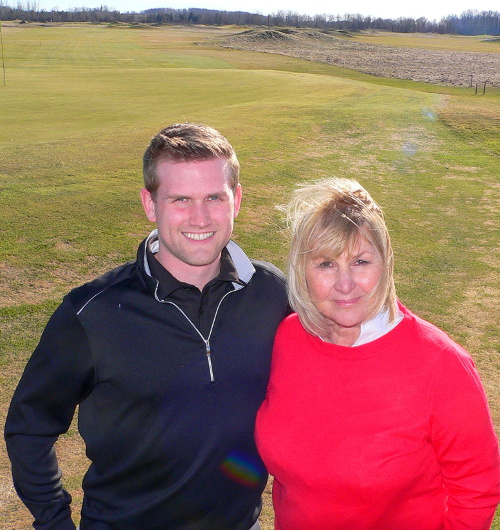 Canadian Golf Hall of Fame member Sandra Post with Brad Mercer of The Club at Westlinks.


Sandra Post, an 8-time winner on the LPGA Tour, is coming to the BruceGreySimcoe area later this month.
Canada's most successful pro golfer will be conducting a Women's Day at The Club at Westlinks near Port Elgin, Ontario on May 31.
It kicks off at 9 a.m. with a short-game clinic then is followed by 9 holes and lunch in the clubhouse.
The cost is $45 for non-members and $25 for members.
In 1968, Post became the youngest, at age 19, to win a major title - the LPGA Championship. She was also the first non-U.S. player to win a major.
For 48 years after that she was also the only Canadian to win an LPGA major (18-year-old Brooke Henderson became the 2nd in 2016).
In 2017 Post signed on as spokesperson for Westlinks, which is currently involved in a major housing development beside the golf course.
When she was announced as spokesperson she had this to say: "This is a great opportunity for me to work with Westlinks to conduct clinics, help local charities with their golf tournaments, and watch this development grow."